01
House of Desires / ある遊廓の記憶
Photo book
A photobook about an abandoned brothel in Osaka, Japan.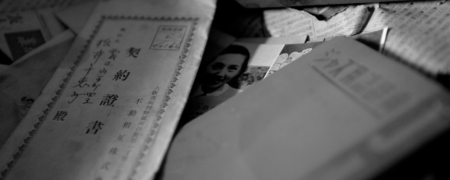 House of Desires / ある遊廓の記憶
It was built in 1929, in the red-light district called Tobita Yukaku, in Osaka. After the full enforcement of the Anti-Prostitution Act of 1958, it continued its sex business under the guise of a restaurant called Masumi. (After 1958 Tobita Yukaku changed its name to Tobita Shinchi; they still provide sex services even now.) After closing its business in the latter half of the 1990's, it has been left empty. It is dilapidated after being abandoned and exposed to the ravages of time. It can be torn down any moment.
WEBSITE:
https://kawazu-projects.com/en/home
CREDIT: